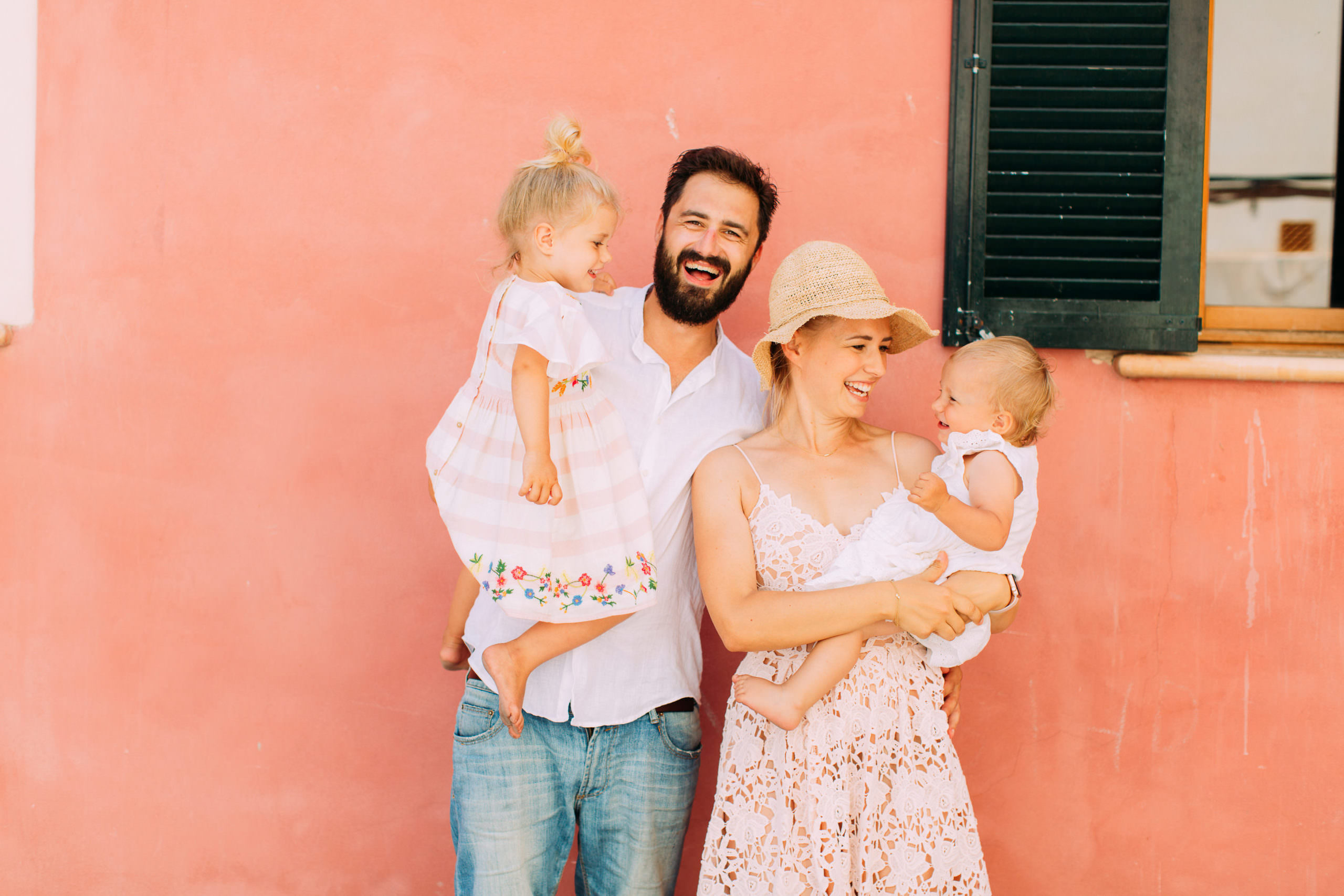 Family vacation photography
How about having a photographer while you and your kids are travelling and experiencing the world?
Walking around some mediterranean alleys, feeling the sand between the toes, having a picknick by the sea and having your kids jumping into the ocean for the first time. Imaging having somebody capturing theses moments for you while you enjoy the time with your kids.
This experience is for all lovers of the ocean (and people that love watching Disneys moana/vaiana), people that enjoy having a run at the beach and discovering new places. Well if you rather stay local, the location could be as well a lovely area with long grass, a lake, some cool place in the mountains or whereever you feel good. You can decide to have some pictures taken while you are on a daytrip to some nearby are or on vacation with your family.
As parents your kids are growing so fast and I'm sure you love as well looking at the pictures of your childhood with all the crazy moments and you being you. Get dressed, grab your kids and have some fun.
You can book a photo session all over Europe to get some pictures at your favourite place. Most of the time I do travel all over Germany, to Spain, Switzerland, Italy and to the Netherlands. We do either a morning or a sunset photo session, depending on you and the age of your kids. A holiday session is about 3-4hours to capture various fun moments and to discover various places. I do recommend to capture the photos during summertime.
You wear what you feel like. Be authentic and comfy. I do recommend pastel colours though and bringing as well a spare outfit for you and your kids. Just in case, you know. Haha.
Every person can wear whatever they love as long as they feel happy with it. If your kids feel like wearing a superman costume, that is totally fine. You might have this as a second outfit. In that case I might bring my pocahontas costume to make it a dress-up party. Honestly. Don't worry too much. Go comfy and colourful and feel free to change in between.
How do we get the pictures ?
Regarding the travel sessions the price for a session is between 680Euro plus travel costs. Payment is done in two rates. Both packages include a private online gallery with all the good pictures, all edited. You can download all the images in full size. Ready to print. If you want more, you an book as well a three-minute vacation movie as an add-on. You'll find a small example over HERE. Clients and especially the kids love it.
This travel photography session is available as well for couples and individuals.
All sessions include a private online gallery. You can download all the images in high-resolution to your computer. A box with prints is available as an add-on. You can get your prints printed on your own or choose your favourite pictures from the gallery to be printed and the postman will bring you a lovely package. I do recommend getting prints as pictures on paper feel always special. Having a family and small kids you are usually super busy and it takes you quite long (sometimes a few years) to get some high quality prints. Remember all the pictures on your phone and how many of these you got printed. Choose whatever suits you best.
I'm excited to hear from you and about from your holiday plans.