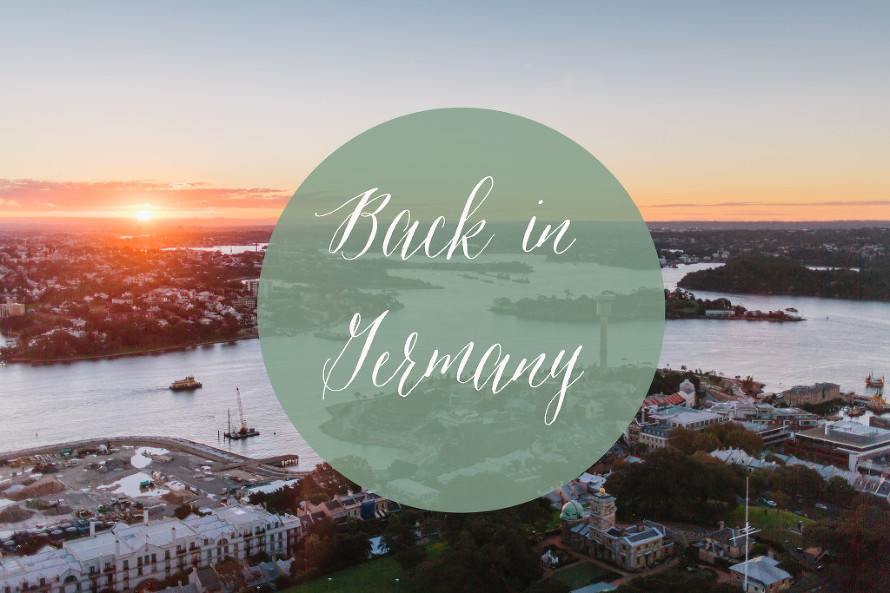 A long journey to the other side of the world goes to an end. When I decided last year about moving to New Zealand for a while I didn't know what to expect. I just knew that it would be awesome. And it was stunning and even better than I was expecting it to be. I met so many nice inspiring people on my journey to the other side of the world. In New Zealand I met some of the nicest people in the world. Everybody was so helpful and so friendly and "human". I enjoyed it being on a journey, taking pictures, discovering new places and being surrounded by all the fabulous people. Living in Auckland and on Waiheke Island was the best decision ever. I made so many friends and each one of them made me feel so welcome to their country.
It was such a pleasure to work together with so many New Zealand Photographers. Thank you so much to Catherine Viktoria, Johanna Macdonald, Kate Wark, Kate Robinson, Priscilla Northe, Rich Johns, Kenrick Rhys, Renee Lansdowne, Lavara O'Hanlon, Chloe Palmer, the Waiheke Flower Company, Lauri and all the other that I met on my journey of life. You all made my stay unforgettable.
I had many fun talks about life, about photography, about what matters in life and many other interesting late night talks. In New Zealand I met even some of my clients that visited me over there. Thank you Helene and your family for coming over to Waiheke Island, thank you Flavia, my friend that I haven't seen for so many years for meeting you. Thank you all the bus drivers and unknown people that helped me everyday with all my luggage, with finding the right paths, with offering me a ride or a bed and just being friends. You are amazing.
I enjoyed living each week in another hotel or a some friends house. I learned that Banana on toast is a great Kiwi thing to get some new energy for editing pictures (thank you Cattie for that) and that it is amazing to have such a good network. The world is sometimes so small.
I had such a good time being at so many weddings in New Zealand, I love them. Here are some words to describe them: Garden, farm & feach weddings, selfmade lemonade, colorful dresses, jandals, barefoot guests, stunning vows which made me cry and all the personal atmosphere which makes everybody feeling welcome.
I can't wait to be back again for spring and summertime.
I'm looking now forward to the european wedding season with my lovely couples. I can't wait to meet you all again to talk about your wedding plans. This summer will rock. It will be my first full time working as a photographer. It will be crazy not to go to work in the hospital again and I guess I will miss my patients a little, but that's life. Whenever one door is closing another one opens. So I'm looking forward to an awesome SUMMERTIME in Europe.
I will spent the first days with unpacking my luggage, looking for a new apartment and meeting all my friends I haven't seen for a long time. I can't wait to see you guys. When I put in my german SIMcard yesterday in Singapore into my Iphone, I received all my Whatsapp messages from the last 4months. Funny to read all this message and I will answer each one of them as soon as possible. It's so many of them. So funny.
Happy to meet you all soon in Europe and I'm looking foward to meet the New Zealand photographers that are going to visit me in Germany.
Many hugs to all of you. Let's go for the new beginning full of all the inspirations of my journey. I learnt that life is about us and all the great people & the nature around you. Enjoy life.
Hugs.
Michaela