Wedding Photography in TUSCANY. I'm so in love with this photoshoot. Last year I had the idea of traveling to Tuscany for a weekend. I thought it is a nice idea to go there with some friends and colleagues. So I asked the photographer Sophie Kröher and some friends to come with me to Italy. As all great. Sophie took as well her great assistant Katharina with her. It was already autumn and we had so much luck with the weather. It felt like summer. Great weather, great location and a great team. When we were looking for a location, we found this great house in the middle of a wide green area next to the beach. When I heard that it was a hotel which was at the same time a birthplace, I was so happy and speechless. I was sure that we need to have this location for our photoshoot. A house which was a hotel and at the same time a house where children were born. Polina and her family that owned the house were so amazing. They helped us a lot with the photoshoot. Polina is at the same time a hobby photographer. One evening she invited me to her living room to show me some of her work – her amazing pictures of being as a midwife at a birth. I was sooo speechless about her photography. I've never seen so amazing birth pictures. So great, natural and authentic. Wow.
At the styled shoot, we had this great couple from Tuscany. Laura and Gianni. Laura had this sweet DIY shop Contemori in Italy. Lara took care of the hair & make-up. She had sooo many great ideas and I was very impressed about her talent. Laura and Gianni as well such a great job in front of the camera. They are such an amazing couple. We were laughing all the time and couldn't stop. What a fun shoot. I love the pictures sooo much. The light is awesome and I love the flair of the pictures.
Enjoy. Greetings from Hamburg.
Michaela
Photograher: Michaela Janetzko and Sophie Kröher
Hair&Make-up: Lara Navarri
Couple: Laura and Gianni
Dress: Kisui
Location: Countryhouse Pisa, Italy.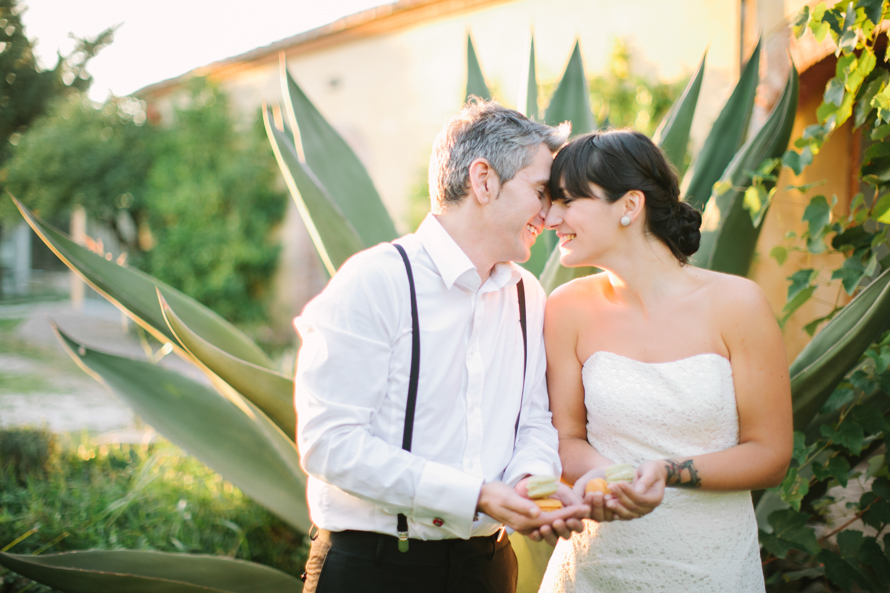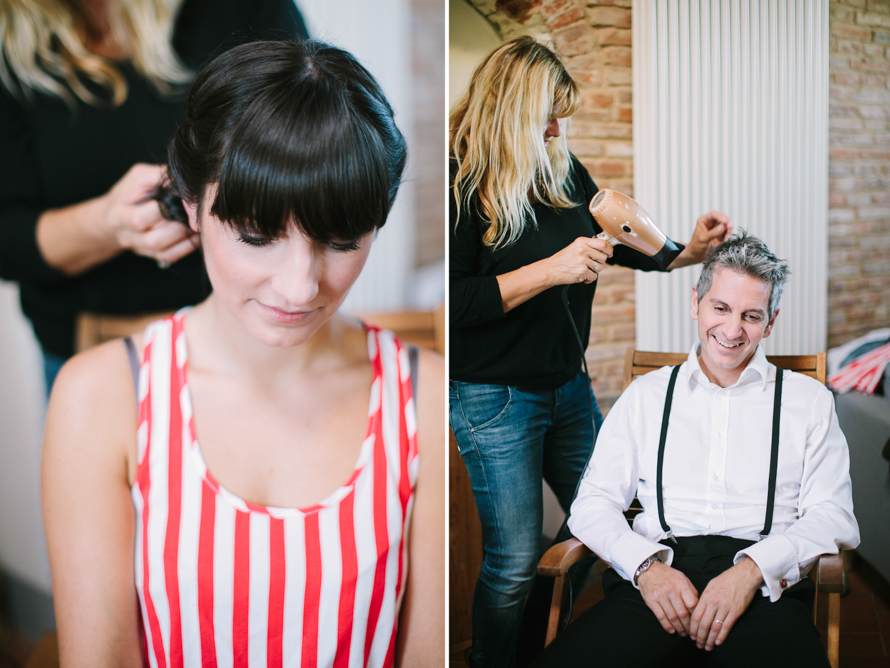 I love to create wedding pictures in Tuscany. The light is so soft and just amazing. Enjoy.