Did you ever come back from a journey after being for a few months in another country? Travelling makes you focusing on the small things in life, on the beauty of the nature, the animals around us, watching the sunsets and having the feeling of being again a child and feeling the magic. You make friends easily as when you were a child, being at a playground and starting to have talks with other kids around you. How much fun was that?
So here I am, on a plane from New Zealand to Germany with a stopover in Bali for a couple of days. In the last weeks I felt like being on a great playground which is called NEW ZEALAND and experiencing so many great moments. Exploring the nature with some friends, popping over to friends, just like that for a coffee without having it on my schedule. OMG, that was so much fun. All the spontaneous and fun things. Now it's time to do the same in Germany (even though it is not always easy and it takes some courage, but hey, why not. As kids we were as well coming over to visit our friends without having it in the calendar)
It is great to reflect your journey and have some new ideas of life. So here are some things I learnt while being "Down Under".


1."Awake" the small child in you
One thing I leart is that it matters so much, who you spend your time with and which environment is around you. New Zealand is great as the people are all quite chilled and relaxed and so you are as well. Go for some crazy adventures and feel like I child. No matter who I met, I had the feeling they all had the little child still in them which is so important in daily life. Sometimes when I was at weddings and it came to dancing even all the older people jumped up and danced like if they were 18. Another father of a friend who is over 50 did always go for a surf with his mates. Wow wow wow. Go for it
2. Go for real hugs and giggles
Meeting friends for real or just giving them a call instead of messaging had become so important in the digital world. The experience is so much richer.
It makes you feel more real and the eye contact and just hugging somebody is sooo important for us human beeings. It makes us feel the energy of each other and I'm sure it is so much better for your body to connect with somebody else in real life instead of being online and chatting on Facebook or via Whatsapp & Co.
3. Have good vibes around you
Make sure you surround yourself by positive people and avoice people with negavtive energy who are complaining a lot. Today I just experienced the inflight entertainment not working on a plane and seeing the peoples reactions made me smile. Some people were complaining so much and some people just took out a magazine or just starting to talk to each other. Hey, it is just an an app that didn't work.
I was just like: Well, it is just the flight entertainment, so who cares. I'm still the same happy person and I'll just read my magazine, had some daydreams while watching the blue sky and the clouds outside and experiencing the landscape of Australia and talked to my neighbours.Avoid people who are unhappy with everything because I think that life is such a great gift and we can be so pround with our lifes. Being healthy and having two legs to walk beautiful places in the world, two eyes to see and a nose to smell all the nature should make us feel so happy. Don't take that for granted and be greateful for that.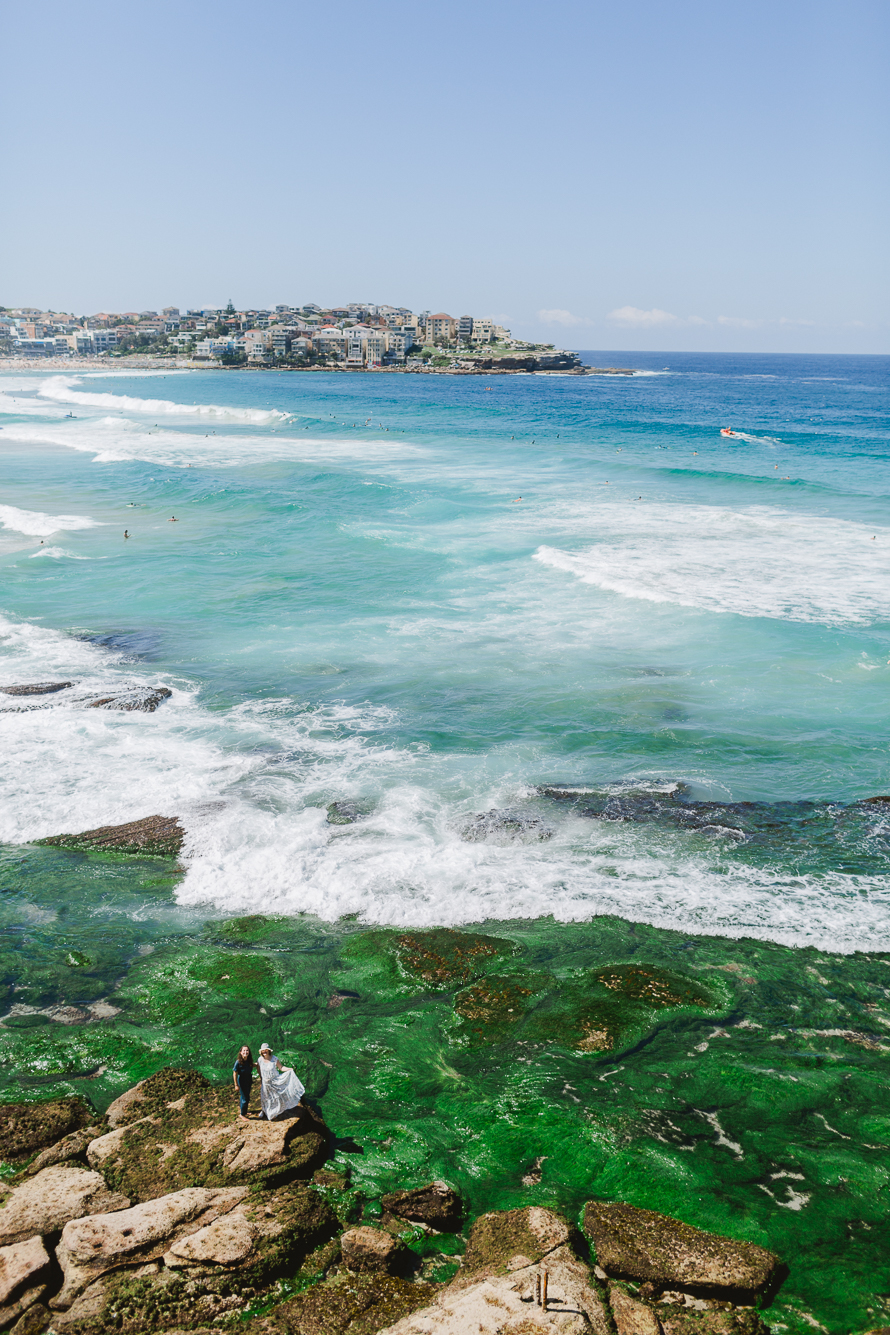 4. Enjoy being offline
Sometimes the new luxury is being offline. I can remember being with one of my besties (=Down Under word for best friends) in a hut at the beach with barely no power and reception. We just had a drink and some great talks while we were watching the stars and being surrounded by the nature and the sound of the sea.
How good does it feel to have a laugh with your friends and feeling that click with another person and hearing the emotions in somebodies voice while talking instead of messaging. It is so much more than a one-dimensional experience.
5. Go for the unexpected
Make sure you are brave to go for new experiences. Try something new and it will feel so cool to feel the beauty of the unexpected. So today my plan was to take the early morning flight to Sydney and to have a coffee with my friend Patricia from Hochzeitswahn while my stopover and head after that towards Nusa Lembongan, Bali.
So she and her husband decided to show me a great café for breakfast. The food was so colorful and great and it looked like being designed by children. Colorful pancakes with pink Cotton Candy, eggs with tomato sauce and cheese in a funny small pan, pink beetroot and ginger juices and other things were served. After that we went to Bondi beach and the weather was so good that we had a spontaneous and fun photoshoot at the beach. Furthermore we were riding on an inflatable unicorn until I had to go (or run) back to the airport to continue my journey. That was so unexpected and so much fun. Wow. These things are just the best, so make so room in your life and go here and here the zick-zack way to make room for these fun things.
Many hugs and kisses from Nusa Lembongan
Michaela Janetzko
Picture: Bondi Beach with my friend Patricia from Hochzeitswahn.