Hi everyone and hello from New Zealand,
how are you all doing? I heart the spring is coming slowly to Europe in it is getting a little warmer. Whooohoooo. There has been so many things happening since I arrived in New Zealand. I met so many great new people attended quite many weddings. They are just soooo cool and like a big, very elegant summer festival. Tents, Caravans and Wildflowers everywhere, boho wedding dresses, seaview, barefoot guests and wonderful speeches. While I'm here I met as well my German friend and colleague Julia Basmann who travel though New Zealand with her boyfriend. So funny to see you guys on the other side of the world.
The last weeks I was "busy" with arriving in this new culture with all the amazing people. Each time I'm here it feels like heaven. The first two or three weeks are always a little strange to change between the cultures and between minus 15degrees and 28degrees, but once I arrive it is just heaven. It fascinates me how a culture can be so helpful and just amazing and great. It is hard to describe you must see and feel it. The people are so nice and I get pretty emotional when I see this every day and all the cool people around me. So now after my long journey to paradise I will blog soon more about New Zealand. Travelling is just sooo cool and it brings you back to your roots.
Sometimes you feel as well some up and downs as you question many things like your goals, your values and your life and your culture. Travelling bring you out of your comfort zone and it makes you see the important things of life. The things that really matter. Sometimes a journey to you goes all the way around the world. All the travellers out there know what I mean. Discover new things and see what life has got for you.
In April I will be back in Europe for spring and I'm happy to meet many of you. For a coffee, a road trip or for a photo shoots at a stunning location. A place you love.
Many hugs from Auckland
xoxo
Michaela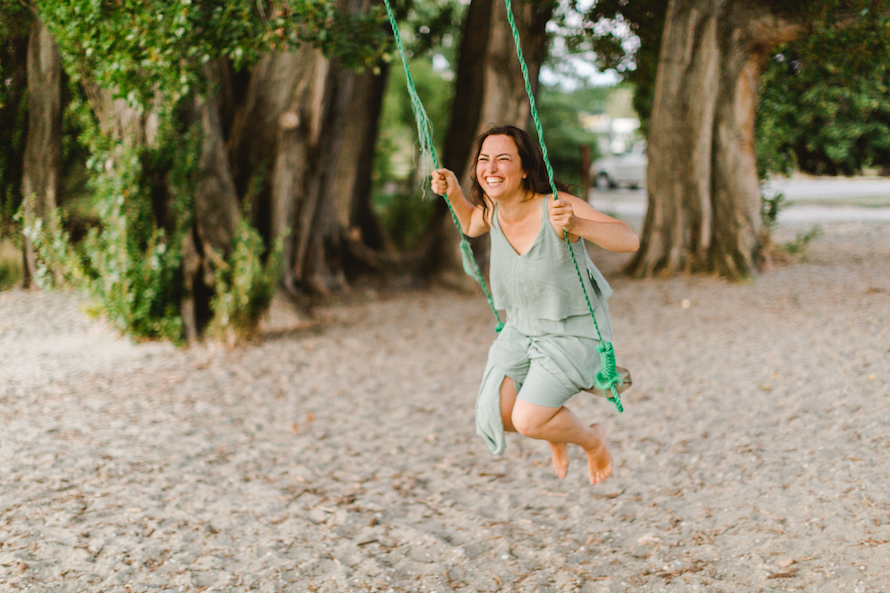 P.S. Thank you Julia Basmann for that picture at Lake Wanaka. Love it. Happy that most trees in New Zealand have a swing. Easy and funny, same as the kiwis